Types of Pendant Designs: Exploring Styles for Every Personality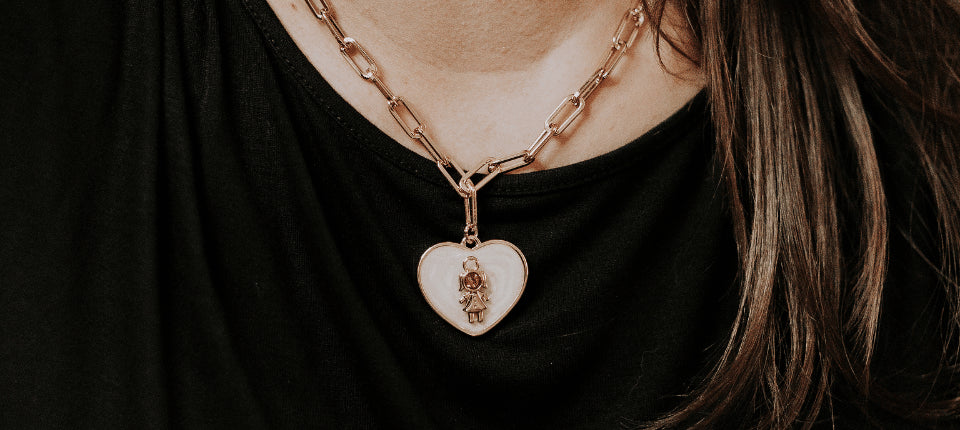 There are different types of designs of gold pendants that are available at Dhirsons Jewellers. These gold pendant designs will be perfect for the one who wants something different for themselves. It is an accessory that expresses one's distinct sense of style and personality, a gold locket design acts as a personal expression. There are latest pendant designs in gold out there for everyone, from simple and elegant to ornate and intricate.
A traditional solitaire pendant is an ideal option for individuals who value simplicity and elegance. In a solitaire pendant, a solo diamond or gemstone is set in a gold frame as the centerpiece, which radiates everlasting beauty. People who admire subtle elegance are the ones who are eager to buy this due to its simplistic appearance. This pendant will suit a sophisticated and polished personality that enjoys the better things in life without needing showy frills.
On the other side, we have pendants influenced by a bohemian style that is perfect for the one who embraces originality, creation, and innovation. These pendants have filigree work, elaborate patterns, and colorful gemstones. You can pair other necklaces of your choice with bohemian pendants as it will give you and your outfit a glamorous look. These are the best choice for people who love to innovate different styles by mixing different styles and trends into their clothing.  
For those who love to experiment and are updated with all the social media trends contemporary pendant designs are the best. Due to the way it is made of uncommon materials, asymmetrical patterns, and geometric designs, it is the top choice of many customers. It is creatively made such that one can use it in their trend and look sassy. These Pendant Designs can complement any outfit with a dash of individuality and edginess while creating a strong fashion statement.
If you are the one who believes in their religion and is more close to god then a pendant with a meaningful symbol, such as the Om or the lotus flower, might resonate with your personality as it will provide you with inner peace and tranquility. These images stand for a closer relationship with oneself and the universe and are connected to spirituality and enlightenment.
So, if you're the one looking for a gold pendant to gift it to your loved ones, then dhirsons jewellers are the best choice for you. So, what are you waiting for? Get pendant designs for female now!
What are the different types of pendant designs available in the market? 
Solitaire pendants, bohemian- inspired pendants, pendants related to spiritual symbols, heart shaped pendants, contemporary styles are the different pendant designs available in the market. 
How do I choose the right pendant design that suits my personality? 
You should always consider your choice first and then you should go with what better suits your personality because the right pendant design for every person is different and you should always look for your interests. 
What are some popular pendant design trends for different fashion styles? 
Layered pendants, geometric pendants, and pendants that are simple yet classy are some of the popular pendant design trends for different fashion styles.
Are there any specific pendant designs that symbolize certain meanings or concepts? 
Yes, certain pendant designs symbolize specific meanings or concepts. For example, if you're wearing a pendant with symbols then it will signify some meaning like a lotus is a symbol of purity and infinity represents infinite possibilities.   
Can I customize a pendant design according to my preferences?
Yes, Dhirsons Jewelers offer customization options for pendant designs. You can carve different things on pendant according to your choice, shape, and size that is reflected within your personality. Collection 2019 Sale 70% Off Title for image