Top 7 Unique and Stunning Ring Styles for Every Personality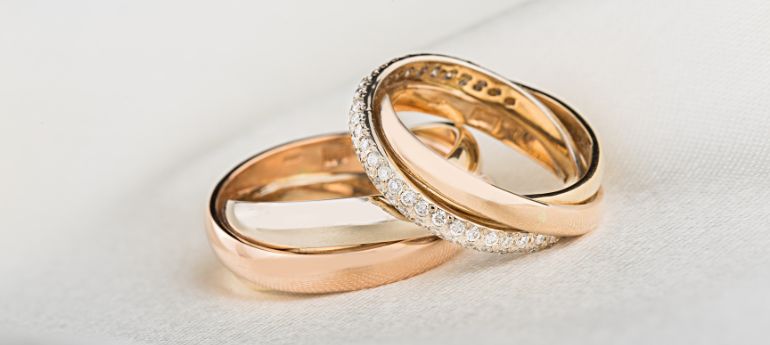 At Dhirsons Jewellers, timeless pieces of gold and diamond jewellery are made by combining beauty, skill, and individuality. Jewellery, in our opinion, best engagement rings are more than just ornamentation; it expresses your identity. We take great satisfaction in providing you with a carefully curated selection of engagement styles rings that not only catch the eye but also resonate strongly with your personality. We have a long history of producing magnificent jewellery. A journey that extends beyond aesthetics is involved in selecting the trending ring designs. Finding type of ring styles that reflects your personality, tells your narrative, and captures your essence is important. Because we at Dhirsons Jewellers are aware of the importance of this decision, our different ring designs has been carefully crafted to suit a wide variety of personalities, tastes, and interests. We acknowledge that every individual is a universe of special qualities, interests, and experiences. Whether you're a fan of retro design, a proponent of modern minimalism, a romantic dreamer or an adventurer at heart, we have every types of ring styles that speaks to you. Our collection includes every types of engagement rings more than simply jewellery; it also includes wearable works of art that represent feelings, occasions, and goals. 
Each ring in our collection has been painstakingly made by our talented artisans, who put their skill and passion into every last detail. Every ring we produce reflects our dedication to quality and perfection, from the use of the best materials to the detailed design work. When you purchase a ring from Dhirsons Jewellers, you are not only investing in a piece of jewellery but also in a piece of your identity. We're excited to share our list of the top 10 lovely and distinctive ring designs with you in this blog. Each one is designed to complement a particular personality. You'll discover your ideal match here, whether you're inclined to the classic elegance of solitaires, the nostalgia of historical designs, the audacity of avant-garde masterpieces, or the minimalism of current aesthetics. Our rings serve as a celebration of you rather than just being aesthetic symbols. 
Here are the top 7 unique and stunning ring styles for every personality
The 14Kt Diamond Solitaire 7922 is a stunning combination of elegance and sparkle. This solitaire ring, is a timeless beauty, with a thoughtfully selected diamond that stands for enduring dedication and love. The diamond's fiery brilliance captures the essence of love and devotion as it is exhibited vividly in a gleaming 14Kt gold band. Due to its timeless beauty and enduring promise, this solitaire ring is a perfect example of both. 
2. 14Kt Diamond Solitaire 6799
The alluring 14Kt Diamond Solitaire 6799 will improve your sense of style. This solitaire ring combines modern elegance with timeless beauty with a beautiful diamond set in a chic 14Kt gold setting. The way that light interacts with the diamond's facets creates a symphony of brilliance, symbolising the magical journey of love. With its sleek, modern style and brilliant clarity, this ring embodies modern romance perfectly. 
The 14Kt Diamond Solitaire 3182 will showcase the brilliance of a solitary, beautiful diamond. The magnificent diamond in this solitaire ring, which was picked for its brilliance and beauty, adds to its allure. The diamond's brilliance is highlighted within a 14Kt gold band, signifying the unquenchable flame of love. 
The beautiful diamond set on the 14Kt gold band of this solitaire ring, style number 1197, perfectly captures the timeless beauty of the style. The diamond's brilliance dominates, representing the illuminating path of love. This ring serves as a reminder of the depth of feelings it represents and the beauty found in simplicity thanks to its delicate form and fine craftsmanship. 
The stunning diamond that is painstakingly set in this solitaire ring's 14Kt gold band emanates elegance. The diamond's brilliance is reminiscent of the enduring brilliance of love, and the simple style of the ring brings out the diamond's inherent beauty. This ring resonates with people who value the elegance of understatement as a symbol of sophisticated taste and enduring commitment. 
With the 14Kt Diamond Solitaire 5898, you can reveal the beauty of a lover's journey. This 14Kt gold band-and-diamond solitaire ring epitomises classic beauty. It features a sparkling diamond set in the centre. While the excellent craftsmanship of the ring speaks volumes about your dedication, the diamond's brilliance is a reflection of the unending sparkle of your love. This ring is an homage to the unfailing strength of love with its alluring design and profound symbolism.  
Our artistic rings serve as a blank canvas for individual expression. Art is an extension of the artistic soul. These rings are a manifestation of creativity, with their elaborate sculptures and abstract designs. Embellish your finger with a work of wearable art that expresses your innermost feelings.  
The 14Kt Diamond Solitaire 1763 is the pinnacle of refinement. A genuine masterpiece, this solitaire ring has a mesmerising diamond that exudes unbridled beauty. The diamond, which is set within a 14Kt gold band, draws attention with its superb shine while looking elegantly simple. This ring is a shining example of the enduring strength of love and grace and is ideal for individuals who value the subtle beauty of a single, magnificent stone. 
At Dhirsons Jewellers, we understand that each person has a unique personality and a narrative to tell that needs to be captured in beautiful craftsmanship and design. Our list of the top 10 magnificent and distinctive ring designs has been painstakingly chosen to embrace every aspect of your identity. You set out on a journey of self-discovery as you peruse our solitaire rings, vintage-inspired gems, modern minimalistic marvels, and more. We have made an effort to embody several characteristics with each ring type, including the romantics, trend-setters, dreamers, and artists among us. Our dedication to high standards of quality, authenticity, and craftsmanship guarantees that the ring you choose will not only go well with your individual style but also serve as a lasting example of artistic excellence. When you purchase a ring from Dhirsons Jewellers, you're not just picking out a piece of jewelry—you're expressing who you are and what you believe in. Jewellery that not only sparkles but also speaks to your spirit is something we take great satisfaction in creating. As you set out to locate the ideal ring, let Dhirsons Jewellers be your guide. They will point you in the direction of a piece that captures your personality and serves as a sign of love, individuality, and everlasting beauty. 
Frequently Asked Question (FAQ)
What are the unique and stunning ring styles for every personality? 
In order to appeal to different personality types, our selection of rings features a variety of ring designs. With the aid of our collection, which includes classical solitaires for the traditional romantics, daring, cutting-edge designs for trendsetters, and intricate, vintage-inspired pieces for the nostalgic, everyone may find a ring that perfectly represents their own personality. 
How do I determine which ring style matches my personality? 
Deciding which ring style is ideal for you requires introspection. Take note of your fashion preferences, lifestyle, and interests. Do you find that bold statements or subtle elegance appeal to you more? Are you a fan of elaborate details or do you prefer simple styles? Matching your traits to each of our many ring designs will help you find the band that most accurately portrays your personality. 
Can you give examples of materials used in these unique ring styles? 
High-end components like 14Kt gold and magnificent diamonds are used to create our rings. Each metal has an own charm, from the timeless white gold to the cosy rose gold. Our designs are embellished with gems like diamonds, sapphires, and emeralds that provide vibrant pops of colour. The aesthetic is finished with elaborate engravings, filigree, and delicate details. 
Are these rings suitable for different occasions and outfits? 
These rings are adaptable accessories that go with a variety of looks and settings. While a piece with natural inspiration lends attractiveness to casual attire, a solitaire's elegance is appropriate for formal occasions. Your style will stand out no matter the situation with the proper option elevating a casual appearance or completing an evening ensemble. 
Are these rings customizable to add a personal touch? 
Making each ring really unique requires personalization. A lot of our designs are engravable, so you may add unique details like initials, birthstones, or significant dates. This gives the ring an extra layer of meaning and individuality that turns it into a treasured heirloom that perfectly fits your character and narrative. So, what are you waiting for? Contact us now for best diamond ring designs! Collection 2019 Sale 70% Off Title for image