Top 7 Most Stunning Diamond Engagement Rings of All Time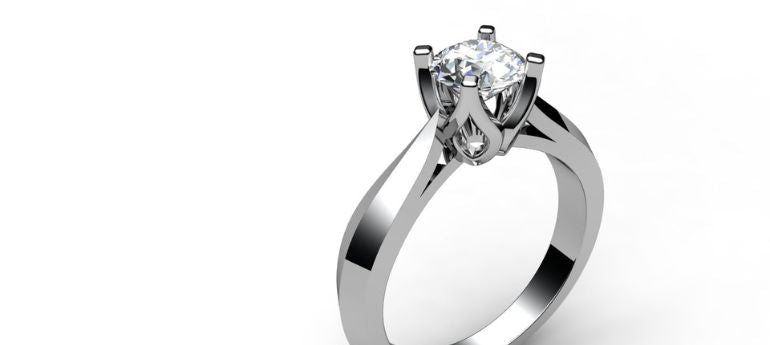 Diamond wedding rings are  one of the most potent and long-lasting symbols of love and devotion there is. Beautiful wedding rings serves as a guiding light for the future, a reflection of shared goals, and a sign of the unshakable connection between two spirits. For decades, Dhirsons Jewellers has been creating masterpieces that perfectly capture the essence of everlasting love since we are aware of the profound significance of this emblem. Our reputation as suppliers of magnificent gold and diamond jewellery goes back centuries, and with each passing decade, we have cultivated an unwavering commitment to the skill of creating jewellery that not only endures the test of time but also wins the hearts of those who see it. With great joy, we present to you the Top 10 Most Stunning Diamond Engagement Rings of All Time, a selection of most beautiful rings or craziest wedding rings 
Or celebrity engagement rings, we painstakingly put together. 
You deserve nothing less than perfection or in other words, most beautiful diamond ring, when you begin the process of choosing the ideal engagement ring out of beautiful engagement rings. Our collection of celebrity diamond rings is the result of minute attention to detail, unmatched knowledge, and an unshakable dedication to producing items that reflect the breadth of your emotions. Our engagement wedding rings are as varied as the love stories they symbolise, ranging from traditional styles that bring back fond memories to modern works of art that push the frontiers of innovation. Each ring in our collection is a work of art, a creation that conveys a narrative rather than merely being a piece of jewellery. Every curve, every shimmer, and every facet is proof of the attention and commitment we put into our art because our designers have poured their passion and creativity into every little element. Our assortment caters to a variety of tastes and fashions, whether you are drawn to the classic charm of a solitaire diamond or the exquisite beauty of a halo setting. In addition to the rings' extraordinary beauty, it is the feelings they represent that truly distinguish our collection. Our engagement rings are made to accompany their wearers faithfully on the journey of love, capturing the spirit of the past, celebrating the present, and ensuring an eternal future.
Here are the top 7 diamond engagement rings of all time
1. Unparalleled Brilliance in a 14Kt Diamond Solitaire 7922 
It captures the purity of love in its most perfect form and radiates an unmatched brilliance. A 14 Kt Diamond Solitaire 7922 is kept in the spotlight, with all of its facets illuminated by the prong setting. Because of how beautifully the straightforward design brings out the diamond's natural appeal, the simple symbol of commitment it produces says loudly. 
2. Stunning proclamation in 

14Kt Diamond Solitaire 1763
For those who believe that one word may radically alter everything, it is a sparkling declaration of love. This 14Kt Diamond Solitaire 1763 features a brilliant diamond in an elegantly simple four-prong setting. The bright diamond and the shiny metal combine to make the perfect statement. 
3. Where Simplicity Meets Splendour: 14Kt Diamond Solitaire 6799 
The 14Kt Diamond Solitaire 6799 reigns supreme in the world where simplicity and magnificence collide. With a brilliant diamond in the spotlight and a delicate prong setting that highlights its natural beauty. The diamond's brilliance is enhanced by the polished, smooth band, creating an alluring blend of grace and grandeur that effortlessly wins hearts. 
4. 14Kt Diamond Solitaire 3182: Getting What the Heart Wants 
The 14Kt Diamond Solitaire 3182 radiates a seductive allure that appeals to the innermost yearning of the heart. A classic six-prong setting that epitomises understated sophistication is used to hold the solitaire diamond, which was meticulously chosen for its brilliance. This ring is proof positive that attention to detail makes anything truly beautiful. 
5. A Symphony of Timeless Beauty: 14Kt Diamond Solitaire 1197 
A single, beautiful diamond is set in a traditional prong configuration in the 14Kt Diamond Solitaire 1197, which is a work of eternal beauty. The diamond's inherent fire is highlighted by the interaction of light and shadow on its facets, which results in a symphony of brilliance that resonates with the romantic journey it symbolises. 
6. Where Dreams Sparkle 14Kt Diamond Solitaire 133
The 14Kt Diamond Solitaire 133 perfectly portrays the essence of those priceless moments as dreams come true and love grows. This ring has a carefully selected diamond encircled by a sophisticated prong setting, allowing it to shine and sparkle with every motion. Its design serves as a constant reminder that love is a gift to be cherished. 
7. A Testament to Eternity, a 14Kt Diamond Solitaire 5898
The 14Kt Diamond Solitaire 5898 is a symbol of enduring commitment because it was created as a monument to forever. A timeless love that endures through time is symbolised by the solitaire diamond placed in an elegant prong setting. With every glint it gives out, this ring utters vows of fidelity and eternity. 
The Harmony Twist Three-Stone Ring honours the course of love with its trio of diamonds. The relationship's past, present, and future are each represented by a different stone. The band's elegant intertwining stands for the harmony and cooperation that characterise a successful alliance. 
Our dedication at Dhirsons Jewellers goes beyond making diamonds; it also includes developing experiences that align with your heart's wishes. We encourage you to embark on a journey of elegance, grace, and unrivalled beauty as you peruse our collection of the Top 10 Most Stunning Diamond Engagement Rings of All Time. It is an honour for us to have been a part of your particular story, which is a testament to the love stories that have played out throughout history. As you look over each design, picture the gleam of excitement in your partner's eyes, the smile on their face, and the moment when two lives become inextricably linked. A Dhirsons engagement ring is more than just a piece of jewellery; it is a legacy, a promise, and an everlasting representation of love. A world of limitless elegance, where each and every ring is a work of art destined to be adored for many years. 
As we come to an end on our tour of the Top 10 Most Stunning Diamond Engagement Rings of All Time, it is clear that Dhirsons Jewellers is more than simply a supplier of jewels; it is also a keeper of memories, tales, and dreams. We work diligently to capture the essence of love, devotion, and beauty that endures across generations in each piece we create. These wedding bands are more than just ornaments; they represent the promise of enduring love and priceless memories, and they are being created into future heirlooms.  Every ring in the collection may be customised and used as a vehicle for self-expression, proving that every love story is special. There is a ring to suit every taste, ranging from the timeless elegance of solitaires to the elaborate patterns that represent modern sensibilities. At Dhirsons Jewellers, we comprehend that picking the ideal engagement ring is an important choice that calls for reliability, sincerity, and unmatched craftsmanship. Our reputation for producing great gold and diamond jewellery is built on a foundation of commitment, innovation, and an uncompromising determination to making items that last the test of time. We cordially encourage you to peruse our offering, get in touch with the artistic energy that lives in each piece, and set off on a voyage of adoration for romance, devotion, and elegance. When you shop at Dhirsons Jewellers, you're investing in more than simply jewelry—you're buying a symbol that will become woven into the fabric of your life's story and serve as a constant reminder of the most romantic moments. Our collection offers a wide range of options that accommodate to your own style and preferences, whether you're drawn to the brilliance of a solitaire, the attractiveness of a vintage-inspired design, or the curiosity of a contemporary masterpiece. When you purchase at Dhirsons Jewellers, you're not just choosing jewellery; you're choosing a piece of art that will evoke emotions, spark conversations, and serve as a remembrance of your romantic journey. We are honoured to be a part of your journey and are happy to help you find the appropriate item that will properly capture the essence of your love story. At Dhirsons Jewellers, love and beauty have no bounds, and each item is a tribute to the wonder of life's most priceless moments. So, what are you waiting for? Get your celebrity diamonds now! 
Frequently Asked Questions (FAQs)
What makes these diamond engagement rings stand out from others? 
These diamond engagement rings' attraction stems from their excellent craftsmanship and classic beauty. The brilliance of carefully selected diamonds, set in traditional prong configurations or complex halo designs, perfectly portrays the spirit of everlasting love. Each ring is a work of art that expertly blends innovation and tradition to produce a symbol with greater resonance than the norm. 
Are these engagement rings from specific time periods or diverse in their designs? 
The striking variety of these engagement rings' designs appeals to a wide spectrum of tastes. While some rings are inspired by vintage design and have complex details that are reminiscent of bygone periods, others embrace modern simplicity and have sleek lines and alluring solitaire diamonds. By spanning eras and combining them into a seamless whole, this collection honours the uniqueness of each partnership. 
Can you provide information about the famous couples associated with these rings?These magnificent rings have been selected by some well-known couples as a symbol of their love. These rings have been seen on the fingers of royalty as well as Hollywood luminaries like Audrey Hepburn and Grace Kelly. They have cemented these rings' standing as iconic representations of devotion and love by making decisions that showcase their timeless beauty and allure. 
What are some unique features or characteristics of these stunning diamond rings? 
There are distinctive qualities that distinguish each ring. Some rings gracefully incorporate delicate leaf motifs that are inspired by nature, while others pay homage to the past with classic solitaires that highlight the diamond's brightness. While vintage-inspired design lends an aura of nostalgia, halo settings highlight the centre stone's brilliance. Every component is deliberately picked to celebrate, whether it is the creative metalwork, the alluring diamond cuts, or the setting options. Collection 2019 Sale 70% Off Title for image